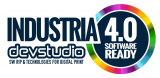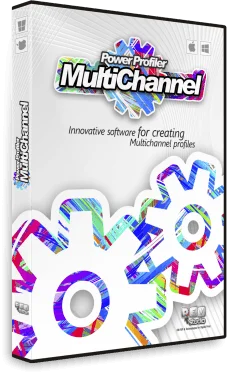 Power Profiler MultiChannel is a profiling tool totally dedicated to N-colors output devices. It can produce ICC V4-compliant color profiles for every printer utilizing from 3 to 8 color inks, with no restriction in their respective hues, saturations or densities. It has been developed to handle a huge number of different color configurations, including or not the established CMYK process colors.
The key feature of the technology behind this
application is the capability to separate inks into different subsets – distinguishing inks into first, second and third generation colors – according to their relative influence over the device gamut. Color components useful to reproduce grey tones are also isolated from other ones and managed separately according to estimated ink limitations.
The software has been designed to provide optimal color quality with the highest possible level of automation, not requiring the users to
browse through complex parameters and settings. Advanced Mode is also available for those who need to customize the profiling process.

Available for
Windows or Mac OS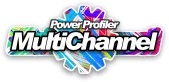 See if your printer is eligible for over-depreciation
Industry 4.0 Ready
PowerProfiler MultiChannel
Innovative Software forcreating MultiChannel profiles
The Power Profiler MultiChannel development was aimed to meet the expectations of the realworld printing industry: The result is a product that can easily fit into a wide range of industry applications, from publishing to packaging and textile printing. The flexibility of its color engine can improve color reproduction even in the most demanding situations, like the ones found in the industrial printing systems that operate in the tiling factories.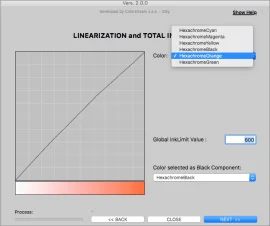 Linearization and Total ink
Preview of linearization curves.
Selection of total ink limit.
Automatic and manual detection of color selected as Black component (if present).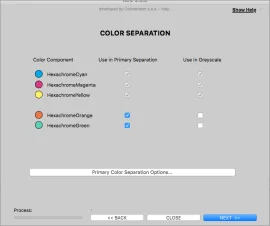 Multichannel ICC profile separation setting
Automatic and manual detection of grey ink components.
Automatic and manual configuration of optimal ink-sets for color separation.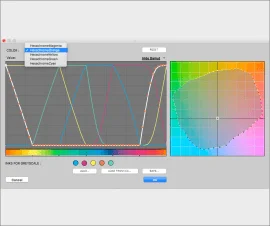 Preview of automatic separation curves
Window preview of automatic separation curves for first generation colors.
Custom editing for first generation color curves with gamut preview.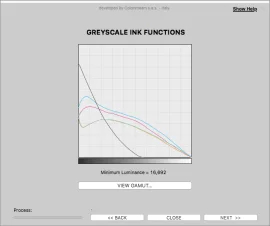 Preview of greyscale ink functions
Automatic and manual configuration of black ink separations (if present ).
Interactive window preview of greyscale ink functions.
Preview of profile gamut with 3D and 2D visualization.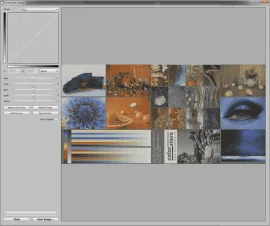 Multichannel image editor
Color correction of multichannel files with curves and sliders, can be performed through the handy utility who can guarantee a faithful monitor preview (soft-proofing) of graphic file.
Accurate simulation of the color of the substrate.
All trademarks are registered and belong to their respective owners. The information and data contained in this documentation and software are subject to change without notice.