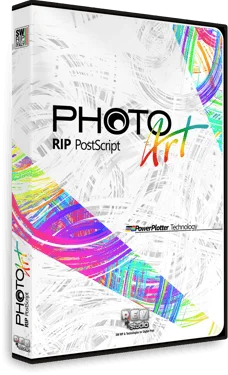 Interactive working table
User friendly and powerful multiplatform interface RIP PS Level 3 (or RIP Raster, depending on the version), compatibility with most popular graphics formats. Cutting and nesting on the work table. Print without lenght limits.
Powerful Color Management, better quality
High color fidelity and perfect shades using the included profiles for the most popular professional media, deep and neutral Black & White.
Better productivity
Many useful tools specific for photographic market: frame and borders, mosaic, sharpen filter, hot folders for automatic prints.
PhotoArt includes software for the complete management of the printing cost.

Avalible for
Windows or Mac OSPowerful Color Management, better quality


The perfect solution for the professional Photo & Fine Art printing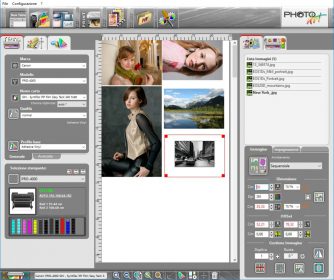 Interactive working table
Workind table with automatic and manual nesting functions.
Integrated CMS which manages input, output ICC profiles, Soft Proofing feature to allow an easy ICC verification of the color quality on the display.
Visual print report with automatic storage of any printed job with the capability of printing again with the same quality and result.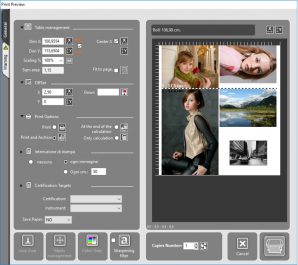 Print preview with specific tools
Print options: Rip and print Rip to file, print archive…
Crop marks management.
Management of cut lines and nesting for automatic cutter from Fotoba.
Possibility to set the cut every image or after a specific lenght.
Digital filter to enhanced image detail.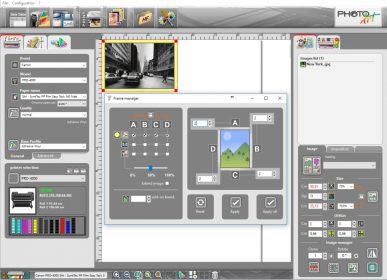 Image Border and Crop
Function of creating an image border with many options.
Free cut function to create specific crop.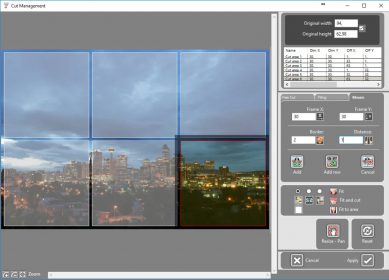 Function to fit a picture in a frame  (with thickness management) or to create mosaics with multiple frames side by side.
All trademarks are registered and belong to their respective owners. The information and data contained in this documentation and software are subject to change without notice.